Biography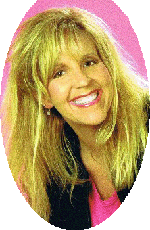 Pam Weston was born into a musical family in Knoxville, TN. Her dad played guitar, her grandfather played the fiddle, and her sister was their church organist. Pam began playing the piano at age 7 and wrote her first gospel song, "I Owe It All To You" at age 14. At just 17 years old, Pam got a job with the group "The Sound Masters" playing piano and singing for the Tennessee Valley Barn Dance, a radio show broadcast every Saturday night from the WNOX Studios in Knoxville, TN. She formed her first band, Country Gold, when she was only 21. They toured the Southern States and she recorded her first single "Making Memories Tonight".
Pam and her band "Stage West" moved to Nashville in July 1986. They toured Italy, Greece, Spain and Turkey on a Department of Defense Good Will Tour. During that tour, she played on the U.S.S. Nimitz which was Bob Hope's favorite ship to entertain the troops. She toured Canada many times and has played on five cruises.
Pam landed a job with Opry Star, Bill Anderson, in his Po' Folks Band, touring the U.S. and playing the Grand Ole Opry. She also played piano and sang back-up vocals with such great country stars as Jeannie Seely, Helen Cornelius, and Sylvia.
She loves Musical Theatre and played the role of Vera in Smoke on the Mountain in Nashville. She also entertains the residents at several retirement communities.
Pam is a Born-Again Christian, and has God's calling on her life to share His Gospel Message with her voice and piano talents. She sang and played in church all her life. Pam was a regular music worship leader at Christ Community Church in Franklin, TN. She also played piano on the worship team for Abundant Life Fellowship in Mount Juliet, TN and she was a frequent guest artist at the Nashville Cowboy Church.
Pam has made many friends in Oklahoma and Florida and tours both states twice a year as well as Kentucky and Georgia.
Pam now has a monthly newletter going out to her fans via email. You can read about her tours, get encouragement from the "Jewels for Life" and get a new recipe each month.
Pam has opened for The Old Paths, Triumphant Quartet, Tim Lovelace, HisSong, The Dartts, The Pfeifers, and Three Bridges to name a few. She also had the honor of performing her original songs during Dr. Jerry Geoff's devotional at Bill Bailey's Palmetto Florida Gospel Convention. She sang two years in a row at The Festival at Konawa, OK for Randall Christy and The Gospel Station.
Pam's gospel music mentors are: Gordon Mote, Elliot McCoy
"Three Bridges"
, and Karen Peck. In fact, Gordon shared his talent and voice on Pam's first Gospel CD by singing a duet with her. The song, Graduation Day, charted in the Singing News. Also, Gordon produced Pam's song "Mama Can't Remember" which is about Pam's Mother, Charlotte, who has Alzheimer's and is 95 years old. Gordon and Rick Sandage produced Pam's new CD "God's Been Good". It's her fourth CD of Southern Gospel Music.
Listen live on Monday mornings at 6:00am CT and on the internet on Solid Gospel 105.1, the Gregg Hutchins' Good Morning Wakeup Show" as Pam shares her "Pearls of Wisdom". Gregg also produced Pam's video "Mama Can't Remember". You can view this video at YouTube.com.
Pam's cookbook is entitled "My Love of Cooking" and contains 150 recipes from Pam, her Sister, Linda, and other family members as well as friends. You can order it on the Music Page of this website.
Pam partnered in December 2012 with Compassion Ministries In Jesus Name. She has information on her product table at her concerts on children who would like to be sponsored by a loving adult in the U.S. These sponsorships provide for the practical needs of the child, for education and to hear about the love of Jesus for them.
Pam would love to come to your Church to do a concert. She is also available to sing for Women's Ministries and Senior Adult Events.
Pam's contact information is:
Pam Weston Ministries
Nashville, TN
Phone: 615-260-6091
Email: pamwestonmusic@tds.net
Website: www.pamwestonministries.com